They're attempting to give Kamala Harris a more public and prominent leadership role ahead of her 2024 run, but it's backfiring terribly with each appearance.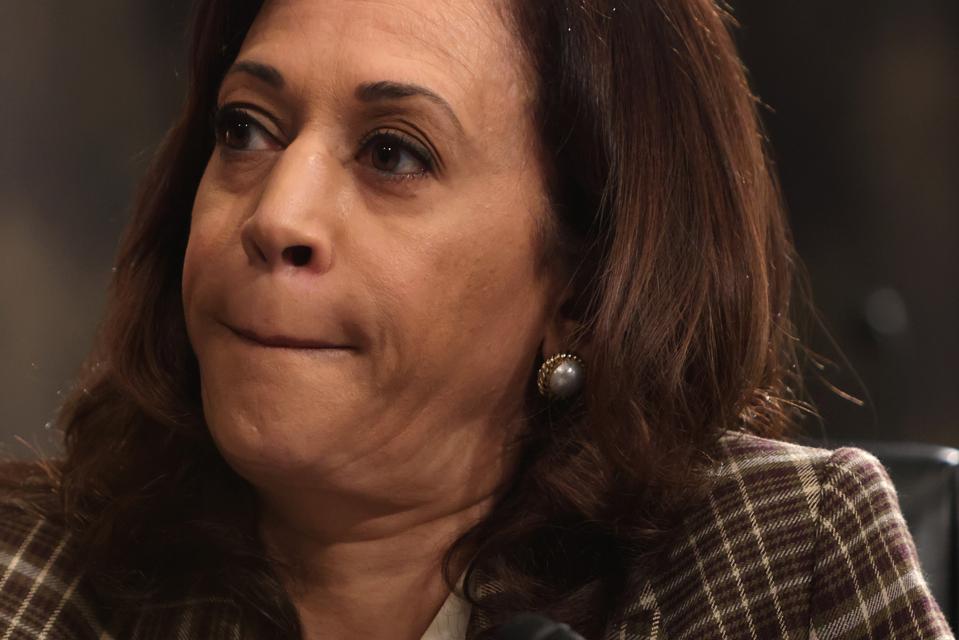 Whoever is running the Biden administration has decided to start parading Kamala Harris out into the public eye in an attempt to bolster her image as a "leader" before her run in 2024.
But sadly for them, instead of her leadership being on display, her unlikability is front and center for all to see.
Recently, instead of visiting the U.S. border to deal with the immigration crisis, Harris inexplicably went to Guatemala.
But her trip is not going as planned. On her arrival, protesters gathered chanting for her to go back home. Then, in a bizarre move, she handed out cookies made to look like herself in order to bribe people to like her. Not very dignified for a supposed world leader.
I thought someone gave Kamala cookies that look like her.

That would've been a cute gift.

Instead, she gave cookies that look like her to other people.

That's a narcissistic AF and a totally weird gift. https://t.co/cyeW2ZvmFK

— Lauren Chen (@TheLaurenChen) June 7, 2021
But worse is her sit-down interview with Lester Holt of NBC news. In a very softball oriented interview, Harris still managed to look ridiculous and unable to deal with even the slightest pressure.
Below you can watch a short excerpt where Harris snaps when Holt simply mentions she hasn't yet visited the U.S. border. Then in a strange attempt at comedy, she says she hasn't visited Europe either, so what's the big deal?
Notice how at the end she tries to clean up the mess, but instead inadvertently admits she cares more about the people of Guatemala than she does about Americans dealing with the crisis at our own border.
So for now, Kamala's big coming out party has been a big dud. Filled with missteps and only reinforcing her image of unlikability and inability to calmly deal with even the slightest questioning.