The mainstream media is upset that kids can visit virtual strip clubs in the metaverse. Where were they when a whole generation of kids was allowed access to hardcore porn?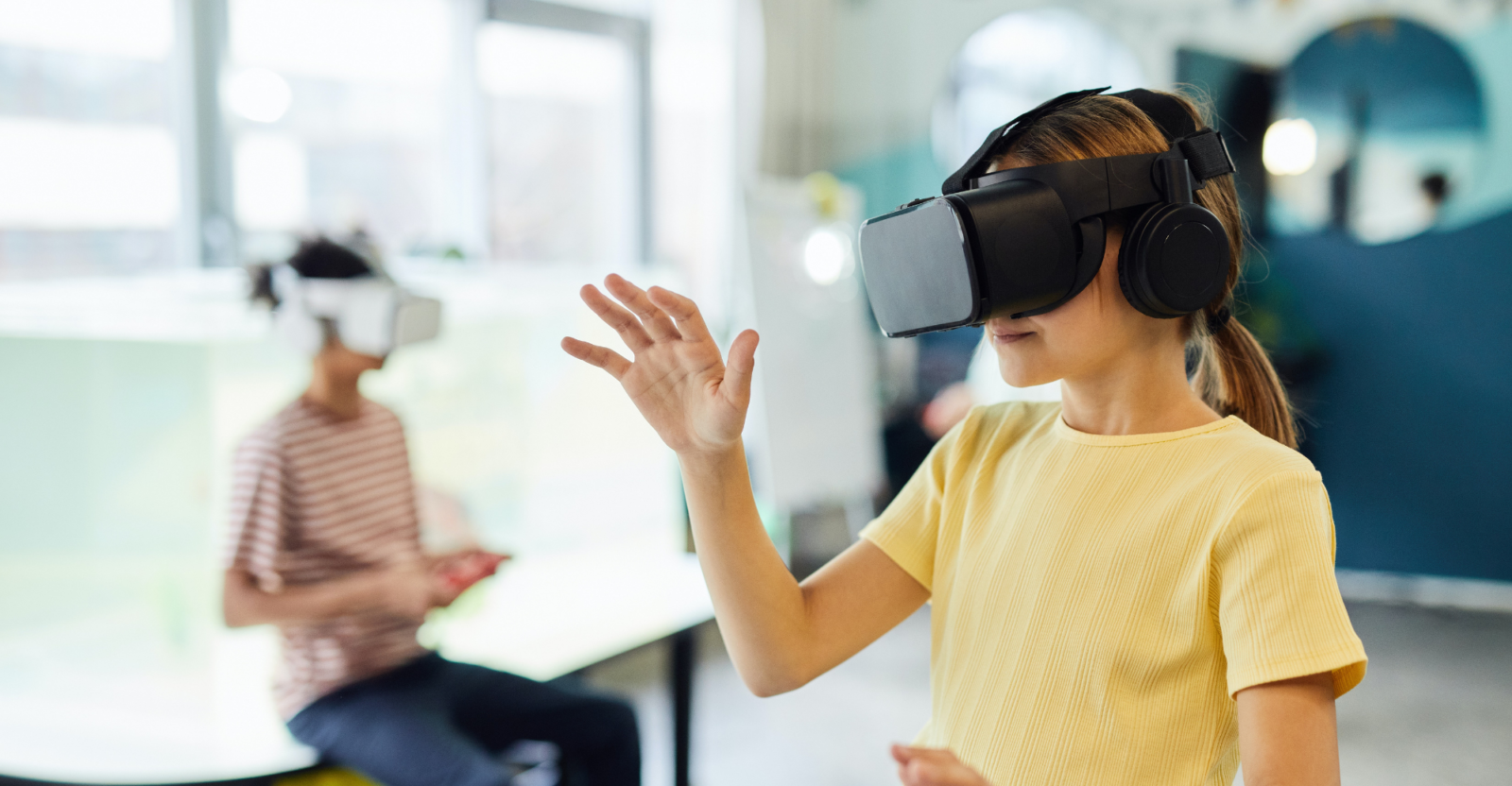 With the world turning to shit due to the elite's destruction of just about everything that makes us human, Mark Zuckerberg thinks it's the perfect time to offer people a quick and pointless escape which he calls the metaverse.
Virtual reality is nothing new, but it does appear as though it's about to become mainstream. Zuckerberg is pushing it hard and new headsets are coming out from Sony and even Apple. It's only a matter of time before it's common to see idiots in public wearing their headsets.
But recent stories of bad behavior inside the metaverse have caught the attention of the media.
The BBC along with countless American media outlets have posted stories detailing how kids are extremely vulnerable if they happen to wander into the metaverse.
The BBC reported on a researcher who posed as a child and entered the metaverse.
"The BBC News researcher – using an app with a minimum age rating of 13 – visited virtual-reality rooms where avatars were simulating sex. She was shown sex toys and condoms, and approached by numerous adult men."
I totally agree with the BBC reporting on this. Our children are already being exploited online way too much, and the metaverse seems like just an avenue to create even more issues.
However, one must ask where the hell the BBC and other media outlets have been for the last decade?
Do they not realize that an entire generation of kids in America was given completely free and unrestricted access to the most disgusting full length porn movies ever made? Free sites like Porn Hub are now mainstream and the top visited websites in the world.
We wrote about this exact same thing not long ago and wondered why politicians and the media have never even touched on this issue.
It's so bad that kids are now speaking out for themselves to ask for protection. We outlined how pop star Billie Eilish explained that online porn made available to her at an early age "destroyed her brain". She said it should never be allowed the way it is.
So while we appreciate the media pointing out the risks that the new metaverse poses for kids, where have they been during the explosion of free porn on the internet.
If you're anything like me, you probably can't remember a single article being written about it. I know for a fact you can't recall any political group mentioning it. It's as if everyone is afraid to talk about the massive free porn sites that are now filled with the most degenerate content, stuff that would make the pioneer pornographers of the 70's and 80's flinch.
Is it just an oversight, or is there a reason nobody in authority dares mention the online porn problem?
—
Thanks for reading: If you prefer, you can subscribe and follow our content on Substack. It's free!

If you want to learn more about our site and what we do, click here.
Finally, if you enjoy this article please make sure to share it. It really helps.