When U.S. Attorney Durham completes his investigation, it's likely we'll see a governmental showdown as Democrats refuse to accept it.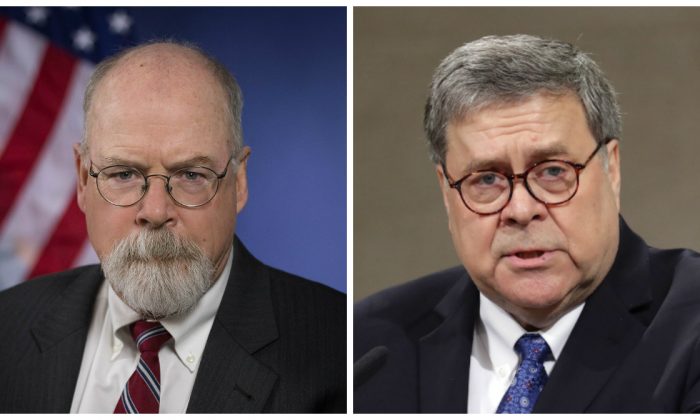 It didn't take long after Trump's acquittal for him to take justified action against those at the National Security Council who showed their true colors during the Ukraine hoax.
On Friday of last week Lt. Col. Alex Vindman, his twin brother, as well as ambassador Sondland were all either reassigned or told their services were no longer needed. Then just after the weekend, over 70 NSC holdovers from the Obama administration were also let go.
It can be argued that many of these holdovers should have been fired years ago, but doing so now after an obviously coordinated effort to oust the president is totally justified by almost any measure. You can't have people who are actively trying to undermine you on your staff.
But that hasn't stopped Democrats from labeling all of this 'retribution' with left-leaning news outlets labeling it the Friday Massacre. Normally, this type of hyperbole would be business as usual from the fake news media, and mostly ignored. But I feel with Trump now showing that he is out for blood, it points to the strategy that will be used when Trump starts exposing those who started both the Russia hoax and the latest Ukraine impeachment hoax.
AG Barr said in an NBC interview that he expects the findings of U.S. Attorney Durham's investigation to be complete in late spring, so that's just around the corner. By all accounts, there will be criminal referrals at the very least. However, Democrats will most likely refuse to accept these findings, and instead label them as political retribution and not at all valid.
The reason they can do this is because the media will back them up on the claim. Democrats will be able to refuse subpoenas by explaining that now they're the ones who are victims of a witch hunt. The media will 100% back them up and promote the narrative that none of Durham's finding are legitimate, the same way the media labels Joe Biden's corruption as 'conspiracy theories' that have been debunked.
All of this sets up a showdown that frankly has no easy solution. You will have one side of the government accusing the other side of criminal activity, while the side accused refuses to accept the legitimacy of the investigation. It's quite the stalemate and one that sets up an epic showdown. Making it all the more dramatic is the fact that it will all play out during the height of the 2020 election season.
For now, we still have to wait for the results of AG Barr and Durham's full investigation. But as has been reported, Durham appears to have found ample evidence of wrongdoing going back several years, and even before Trump was elected. If his case is strong against those who perpetrated the phony Russia hoax, they will have no choice but to refuse to accept the findings. The perpetrators will then hope to stall  until the election and place their hopes on Trump not being reelected and wait for the incoming Democrat to simply install their own people and make the investigation go away. It's longshot, but it's their only chance.
At this point it's still a waiting game. But we can expect an epic government showdown coming right in the middle of what's sure to be an already crazy election season.
Note: If you enjoyed this article, please make sure to share it! If you would like to support our site in other ways, please visit this page.