From Kavanaugh to Fauxcahontas, Trump is on a winning streak and it has put him on the offensive.

The last few weeks have been pretty good for Trump and his supporters and all that success seems to have put Trump in more of an offensive stance than usual. Of course, Trump is almost always on the attack, but he has been mostly responding to attacks for the last few months instead of instigating them. But now he seems to be going on more of an offensive which could very well be purposefully timed going into the final weeks before the midterms.
As for successes, Trump has been on a nice winning streak lately with very few, if any missteps. For one, Kavanaugh was successfully confirmed when even a few Republicans thought he might not have the votes. After that he had a nice jump in the polls revealing that despite near constant negative coverage in the mainstream press, his approval rating is at or above where most previous presidents have been at this time in their first term. Also, several key battles in the House have grown closer as Republican enthusiasm in on the rise according to the latest polls.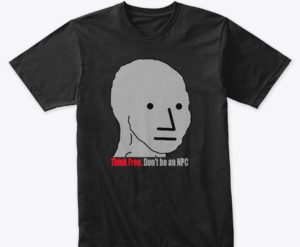 Then just this week, one of his main adversaries in the press, Michael Avenatti and his client Stormy Daniels had their defamation lawsuit against Trump dismissed by the judge. Not only that, the judge ordered Stormy Daniels to pay all of Trump's legal fees while defending himself. And while Trump's lawyers have not disclosed the amount they will seek, it was a huge blow to Avenatti and Daniels and a win for Trump.
Also this week there was another big win for Trump. Long time nemesis Elizabeth Warren made the bizarre decision to self immolate her 2020 campaign aspirations by releasing a sketchy DNA test that shows she basically has no real Native American heritage. All this was in response to Trump's attacks on her, including his much publicized use of the nickname "Pocahontas".
So overall, Trump has been on a pretty good winning streak. His only negative at the moment is the issue with foreign journalist Jamal Khashoggi who apparently was killed inside of a Saudi embassy in Turkey. This has put Trump in a tough spot between his own government and the Saudis. Although the case is still playing out and Trump can very well navigate such an affair, it is still a slight drag on him in the short term. But it's a minor issue considering his much larger string of successes domestically.
And all of this success seems to have put Trump on the offensive. The barometer of all things Trump is of course his Twitter account. And recent Tweets show Trump is in full offensive mode.
Below is a sampling just from the last 48 hours.
We have today informed the countries of Honduras, Guatemala and El Salvador that if they allow their citizens, or others, to journey through their borders and up to the United States, with the intention of entering our country illegally, all payments made to them will STOP (END)!

— Donald J. Trump (@realDonaldTrump) October 17, 2018
"Federal Judge throws out Stormy Danials lawsuit versus Trump. Trump is entitled to full legal fees." @FoxNews Great, now I can go after Horseface and her 3rd rate lawyer in the Great State of Texas. She will confirm the letter she signed! She knows nothing about me, a total con!

— Donald J. Trump (@realDonaldTrump) October 16, 2018
Trump also did a long form interview with 60 Minutes. He was interviewed by the highly biased Lesley Stahl, who obviously had an agenda going into the interview. And while that is nothing new, Trump did take a very adversarial tone, pushing back on almost all of Stahl's loaded questions and outright refusing to keep rehashing several topics after Stahl would not let up.
The interview was just more evidence that Trump seems to be in full offensive mode. It is very likely his long string of wins in the last few weeks have given him confidence going into the midterms. But whatever the reason, a fired up Trump who is on the offensive should make these last few weeks leading up to the elections very exciting.
Note: If you enjoyed this article, please make sure to share it. Also, we are now advertising-free! To support our site and content visit our shop full of exclusive pro-Trump gear. Click here to visit our store.