Tragedy profiteer Michael Moore's new movie a box office flop. Proving again that the progressive talking points don't resonate outside of their own bubble.

Michael Moore, the filmmaker who has amassed quite a fortune by profiteering from American tragedy is not going to be happy with his latest box office results.
His latest documentary titled Fahrenheit 11/9 was touted as the movie that would bring down Trump, or at least that's how Moore sold it on his press tour.
However, after the initial screening, his latest movie appears to be just a cash grab, using concepts from his past movies but with a fresh coat of anti-Trump hate to try to spin it as new to his gullible fans.
But therein lies the interesting part, the movie was a box office dud. It made just over $3 million, which is less than half of what it was projected to take in. Once again proving that the Democratic, anti-Trump talking points don't resonate outside of their tightly controlled bubble.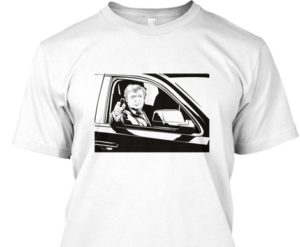 Once you take away progressive's manipulation of online platforms like Twitter, or tune away from the totally fake and one-sided mainstream media, you see that the talking points that people such as Michael Moore go on and on about just aren't resonating.
I chronicled more examples of this exact same thing a few months back in this article. The basic idea is that if you were to believe the mainstream media, you would think 90% of America hates Trump, but it's simply a fake narrative and the poor performance of Moore's movie is just another example.
Similar to the way Hillary Clinton couldn't even fill a high school gym with supporters during the 2016 election, Moore can't fill movie theaters with his anti-Trump documentary. There simply isn't an appetite for it, even among his own fans.
Of course, we will all know the truth this November. The mainstream media is once again telling us that all polling suggests a "blue wave" of Democratic victories. But when it comes to polling and the mainstream media, we've heard this story before, and it is starting to look like 2016 all over again.
Note: If you enjoyed this article, please make sure to share it. Also, visit our store where we feature different political and meme style T-shirt designs every week and it helps support the site and keep it free from obnoxious pop-ups and video ads.. Click here to visit our store.