How Omarosa Manigault convinced a dying Michael Clark Duncan to rewrite his will and make her the main beneficiary
Omarosa is continuing to bask in the spotlight she loves so much as she starts her new book tour. However, that spotlight may bring up a troubling incident from her past that has many people suggesting she took advantage of dying actor Michael Clark Duncan in 2012.
Actor Michael Clark Duncan who starred in movies such as The Green Mile and Armageddon, died on September 10, 2012.  At the time of his death he was engaged to none other than Omarosa Manigault. According to Duncan's family, his health and mental state ha been continually and mysteriously declining since 2011. In April of 2012, Omarosa Manigault convinced Michael Clark Duncan to rewrite his will, making her the main beneficiary. The two had no children at that time and were not yet married. Duncan's brother disputes that they were even engaged.
According to Michael's sister Judy, Omorasa became obsessed with Duncan's money when his health took a turn for the worse. After his death, she discussed the matter with media website TMZ.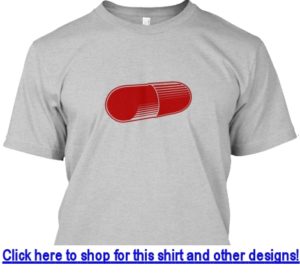 Another point that angers the Duncan family is that Omarosa sold many of Michael's one-of-a-kind personal items, such as acting awards and the directors chair from The Green Mile.
So it looks like Omarosa has been practicing this scorched earth lifestyle for some time. Burning those who help her out, and in some cases, plundering the estate of a dead man against his families wishes.
Note: If you enjoyed this article, please make sure to share it. Also, visit our store where we feature different political and meme style T-shirt designs every week. Click here to visit our store.